May the blessings of the Santo Nino, the intercessions of Our Lady of Antipolo and San Lorenzo Ruiz be with you and yours!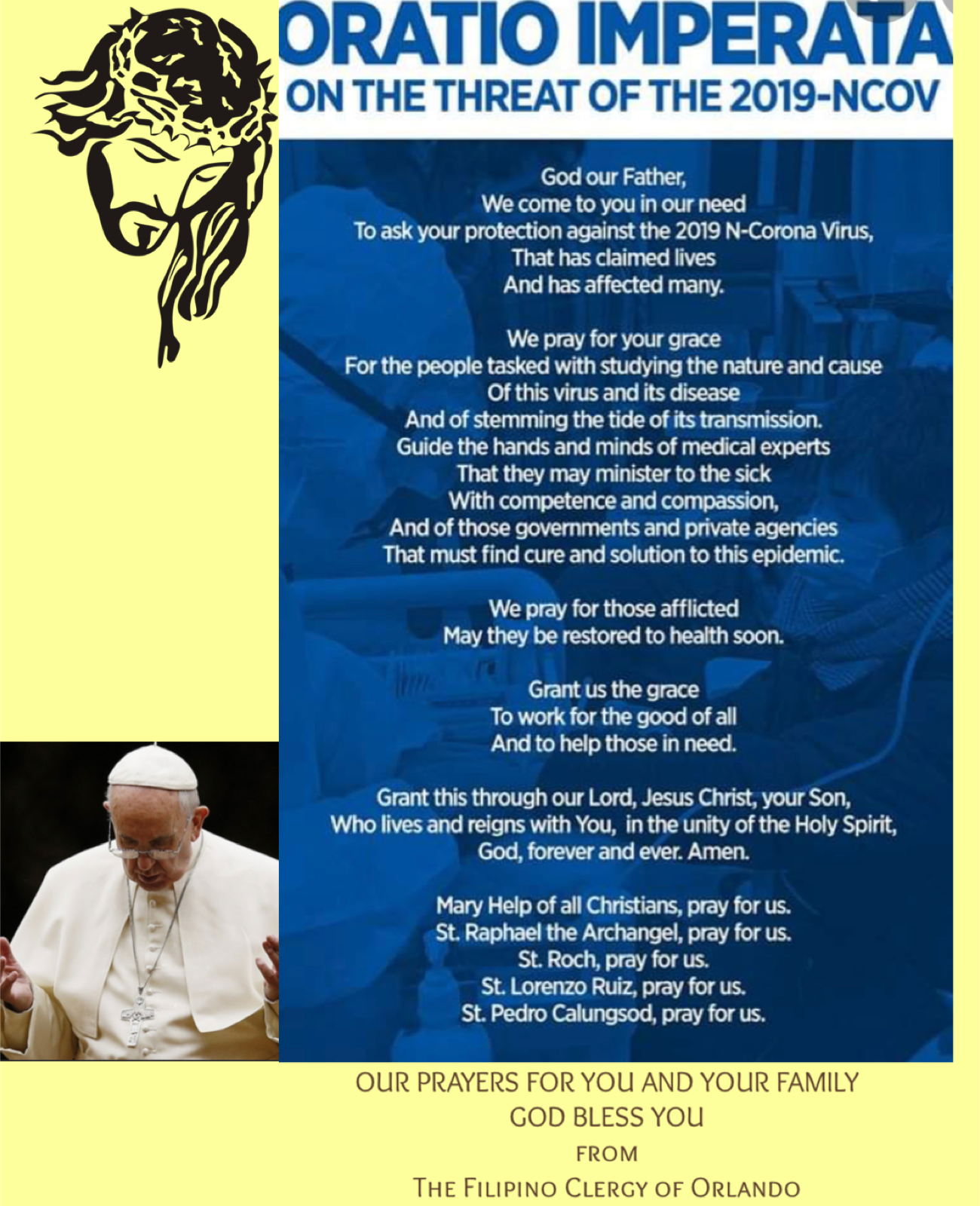 Articles To Ponder
SINGING PRIESTS PROMOTE VOCATIONS With the showmanship of a Broadway musical, 11 diocesan priests brought "Paring, Pinoy and Friends: Three Shows for Thanksgiving, Togetherness and Inspiration" to life the evening of Nov. 11 before…
 Meet Sem. Nathanael Soliven
If you've already heard a number of seminarians or priests' vocation stories before, you would probably expect the story to go like this. God calls this young man to be a priest. This young man hears the voice of God but ignores it. God calls again and again and so the young man finally says yes..
Facebook
facebook feed coming soon
Let Us Lend a Helping Hand
Fr Kenny Aquino
Liason
863-632-1557
Fr Archie Faustino
Secretary
407-847-2500
Fr Raul Caga
407-876-2211
Fr Glen Lopez
Finance
863-213-5280
Mimi Maja
FMO Website Coordinator
803-220-3028
Fr Mariano Catura
  Pastoral Care & Formation frmariano@srlcc.com
407-724-2848
Mila Ecle
FMO Events Coordinator
Mila512@aol.com